Useful information in relation to the location of participating companies, accesses, highlighted spaces within the exhibition, information booths and gastronomy.
Access to Emitex, Simatex and Confemaq
Costa Salguero Center
For the realization of the event we have chosen one of the main exhibition grounds in the City of Buenos Aires. The covered surface exceeds 20,000 sqm, plus outdoor areas, parking lots (1,500 vehicles) and maneuvering space, spanning over a total area of more than 40,000 sqm within the 17 hectares (42 acres) that make up the Complejo Costa Salguero.
Address: Costanera R. Obligado Avenue and J. Salguero Street  
Trade center plan
By Car
Access to parking lot - Jerónimo Salguero Street
By Taxi
By Bus
Lines: 33, 37, 45 and 160
By Transfer – Exclusive service for Emitex Simatex Confemaq
Every 20 minutes (estimated)
Tuesday to Thursday from 2 p.m. to 8.10 p.m.
Stops:

Plaza Italia (2715 Sarmiento Av. - Sarmiento Theatre entrance)

Costa Salguero Center:  Auditorium (between Hall 1 and 4)

Information Booths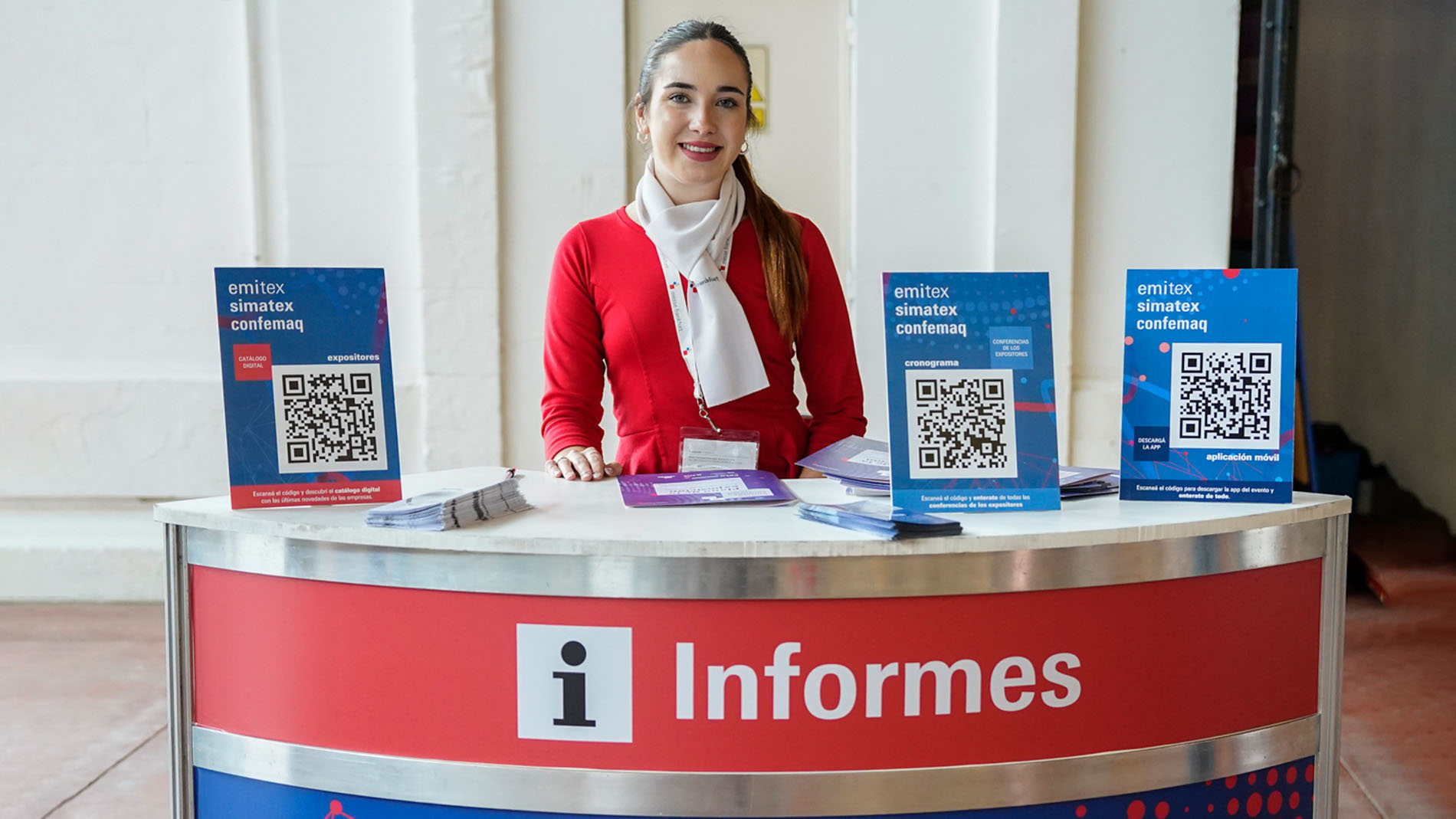 Where is the booth of a specific exhibitor? Which conferences or activities are carried out during the day? Where are exhibitors' conferences given? Where is the business center? These and many other questions will be answered in the information booths distributed throughout the exhibition. You can locate them easily since they are identified with an "i" letter. A gentle hostess will help you in everything you need.